The Brother Brother Brother Podcast
In 2016, despite having zero experience as a producer, I agreed to start, launch, and produce a music podcast called Brother Brother Brother.
Branding
The podcast features three brothers, born in three different decades, with one shared obsession: Music.
The cross-generational theme factored into my idea for the logo. Three decades, three typographies inspired by the music of that era: 70's punk (Sex Pistols, Clash), 80's glam (Prince), and 90s hip-hop (N.W.A., graffiti).
Logline
I wrote a logline for the podcast, which became an essential selling point anytime we discussed or pitched the show.
Website
I built a site to host the show and publish episodes, including bios for the hosts, embedded Spotify playlists for each episode, an integrated Instagram feed featuring live concert photography, and a blog. The design was clean, simple, black & white. Rock and roll.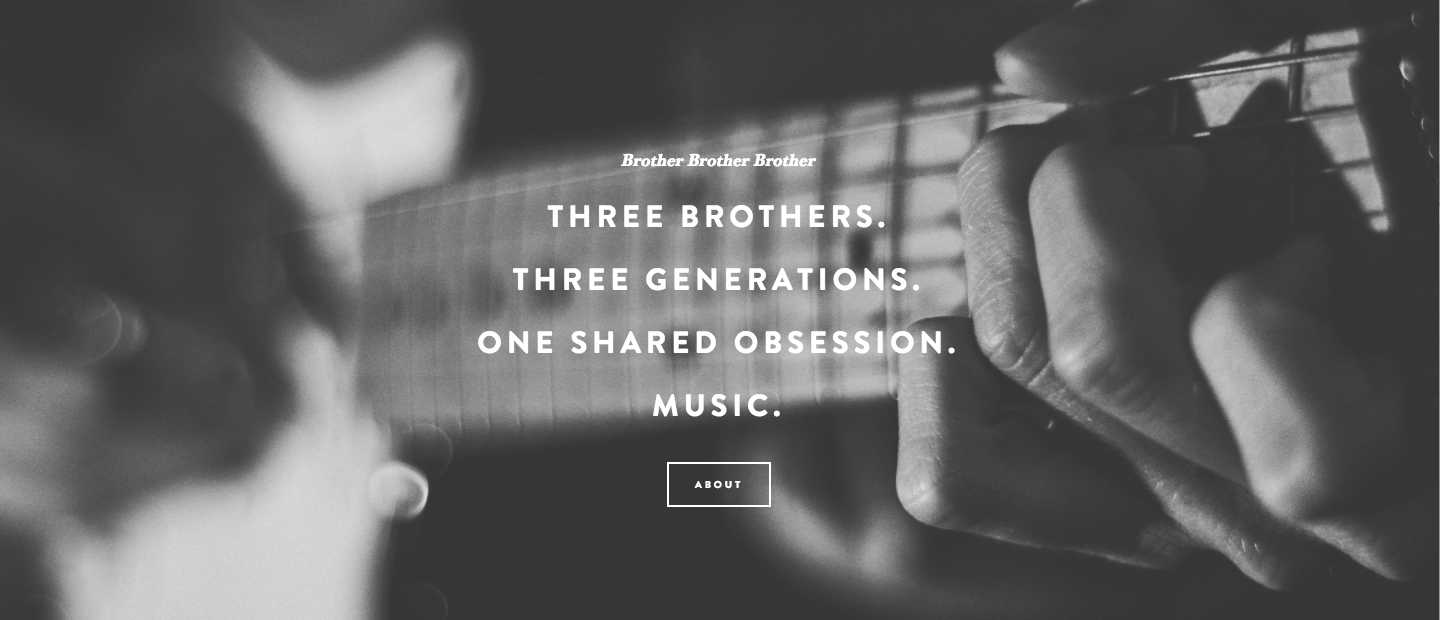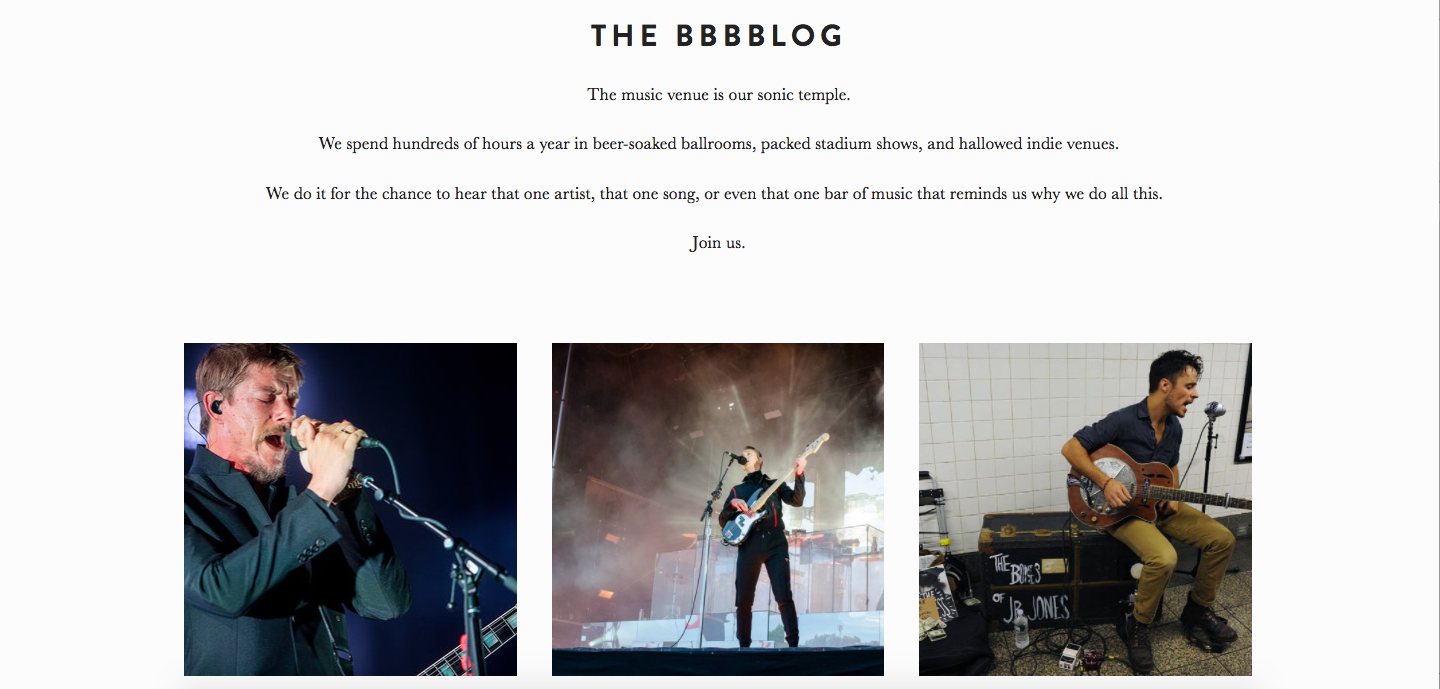 Production
Recording was the first challenge. The three hosts and I all live in separate cities and as of yet, have never been in the same room at the same time. I figured out a method for us to record episodes remotely over the phone, each recording separate tracks that I would then edit and mix together. I just needed to learn how to edit.
Once we figured out recording, I created an episode structure, contracted with Simon Doom (a musician from the band MGMT) for the show's intro music, and we got to work.
Artist Outreach
A goal of ours was to insert ourselves into the indie rock conversation. We started by contacting up-and-coming artists for interviews, leveraging their influence and built-in audiences.
PR
We targeted the press early, highlighting the unique backstory of the podcast hosts as a potential feature piece.
Guerilla Marketing
... and we plastered our logo all over music venues in New York, Boston, and San Francisco.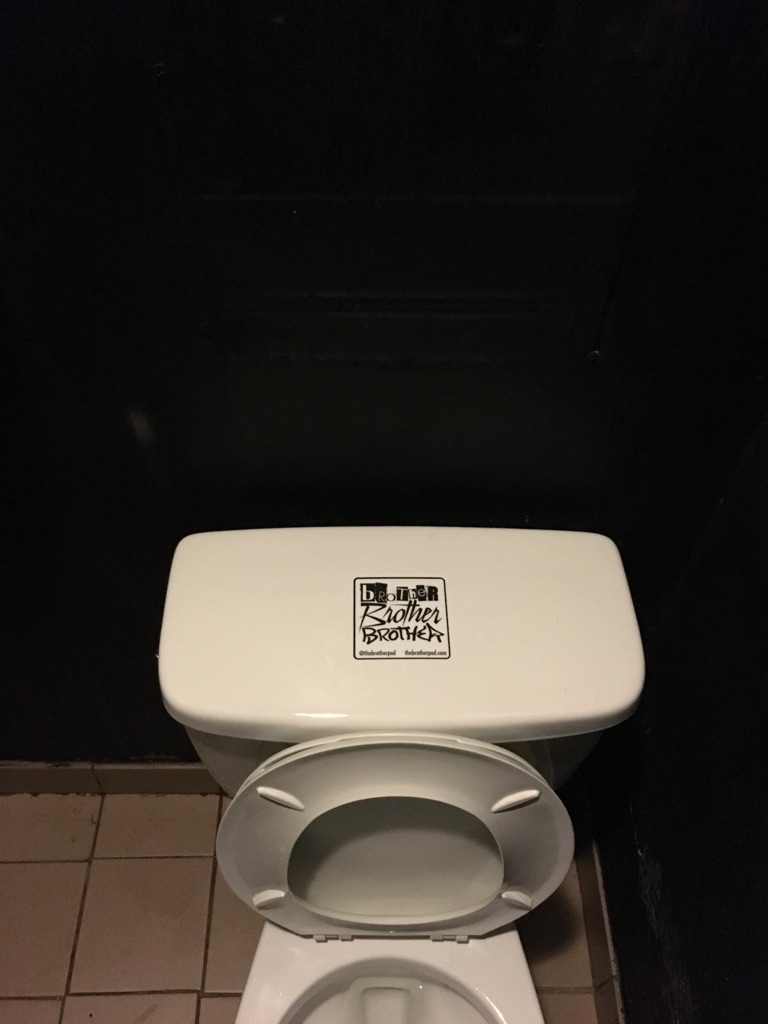 Going Live
In 2017, we began taking the show on the road. In July, we hosted our first live podcast at the Port Eliot Festival in Cornwall, England, where the hosts interviewed authors Geoff Dyer and Richard Mason about the intersection between music and literature. Later that year, we hosted two separate live events at the Metropolitan Museum of Art in New York City.
The App
In 2018, we partnered with Clip Interactive to design, build, and launch an official podcast app. This provided listeners with additional content curated for each episode, a social feed for the show, and a "Talk Back" feature that enabled fans to voice their own opinions.